Is your Pinterest growth stagnant?
Struggling with what to try next?
Need ideas to skyrocket your growth?
Let me review your account and give you practical tips and advice based on what you're currently doing.
You will receive a complete personalized review and recommendations of your Pinterest profile and strategy via email.
Your review will be specific to your account, but may include:
Suggestions to improve SEO for your profile, board, and pins
Recommendations to improve your personal and group boards
Ideas on how to improve your pinnable images
Tips to increase impressions and increase traffic
checkWays to drive sales and increase email subscribers
checkAnd so much more!
For just $97, I will help take the guesswork out of what to change and will give you actionable steps to improve your Pinterest and reach your goals!
LET'S DO THIS THING!
Once payment is received, check your email for a brief questionnaire for you to complete coming within the next 48 hours. Once I have received your answers you will be added to the waitlist.
GUIDE YOU TOWARDS SUCCESS WITHOUT FEELING OVERWHELMED…
Amanda is a whiz at Pinterest. She has worked with Simple Pin clients and knows how to deliver a quality Pinterest marketing plan that will help you get the results you want. This simple, yet comprehensive report will guide you towards success without feeling overwhelmed.
KATE AHL // Simple Pin Media
Why should you trust what I have to say?
Hi! I'm Amanda!
I have been on Pinterest and testing strategies for years. I started working for Simple Pin Media, a top Pinterest management company, as an account specialist managing large and small Pinterest accounts in many different niches starting in 2015. In the past few years, Simple Pin has grown to over 100 high-profile clients in the past few years.
I worked as Operations Manager for Simple Pin until my second little girl was born and then moved into a Strategic Analyst role helping both clients and account specialists dig deeper into accounts.
That is where I found my true passion in digging into Pinterest accounts! I am a total nerd when it comes to Pinterest and love digging into why an account might not be doing well and sharing ways to improve.
EASY AND ACTIONABLE STEPS…
Amanda knows Pinterest and with the ever-changing algorithms and landscape of this important platform, it is great to have someone on your side to point you in the right direction. She gives easy and actionable steps to get your Pinterest game going on!
KIM // Hunt & Host
So eye opening!
The Pinterest Account Review that I received from Amanda was so eye opening! I didn't really have a Pinterest strategy, but I was just aimlessly pinning as much as possible through Tailwind and crossing my fingers for the best. Amanda was able to give me detailed feedback and give me some helpful tips to create a Pinterest strategy that will get my pins seen more.
CHELSEA // Making Manzanita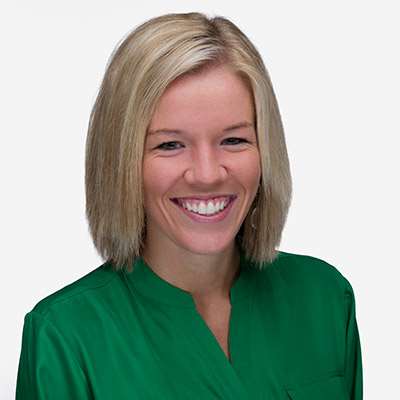 REFINED MY PINTEREST STRATEGY!
Amanda's recommendations have helped to refine my Pinterest strategy so that my time spent pinning is more strategic rather than a guessing game. If your Pinterest account is stuck or even just not as growing as fast as you'd like, I'd highly recommend having Amanda do a review of your account.
MEG // Green with Decor
So, what are you waiting for? Let me help you!
FULL DISCLOSURE: I want you to KILL IT on Pinterest to reach your goals. Sometimes that means you might need to hear the truth about areas you can improve on that others might not be willing to tell you. If I come across a little harsh, just know I mean it in the best way possible! I want you to be awesome!
FAQ
What is required of me?
Once payment is received, you should be redirected immediately to a brief questionnaire. Once I have received your answers you will be added to the waitlist and then you just need to hang tight until I send you your review.
How long is the waitlist?
The waitlist is about 2 weeks out right now. I will email your review within 48 business hours after your next on the list.
Do you require Pinterest/Tailwind/Google Analytics access?
Short answer? No.
HOWEVER, if you want to provide me access to your accounts I can go deeper into your evaluation, so it just depends on what you're comfortable with. If you have Tailwind, specifically, I would REALLY love to have access to your account to gather more insight into your strategy.
Can I ask questions after I receive my review?
Yes, however, one question can turn into two, which can turn into ten. I'd be happy to hop on a 10-minute Skype call to clarify anything if you would like after you've had time to digest the review.
What if I'm not 100% satisfied with the feedback you give?
Due to the nature of this project, I do not offer refunds due to the time and attention I dedicate to each individual review. However, out of all the reviews I've done all clients have been blown away and I hope you are too. You don't have to take my word for it though, check out the testimonials above.
More questions?
Have a question that hasn't been answered here? Send me an email at amanda@acraftedpassion.com and I'll get back to you as soon as possible.
Ready to take your Pinterest to the next level? Let's get started!